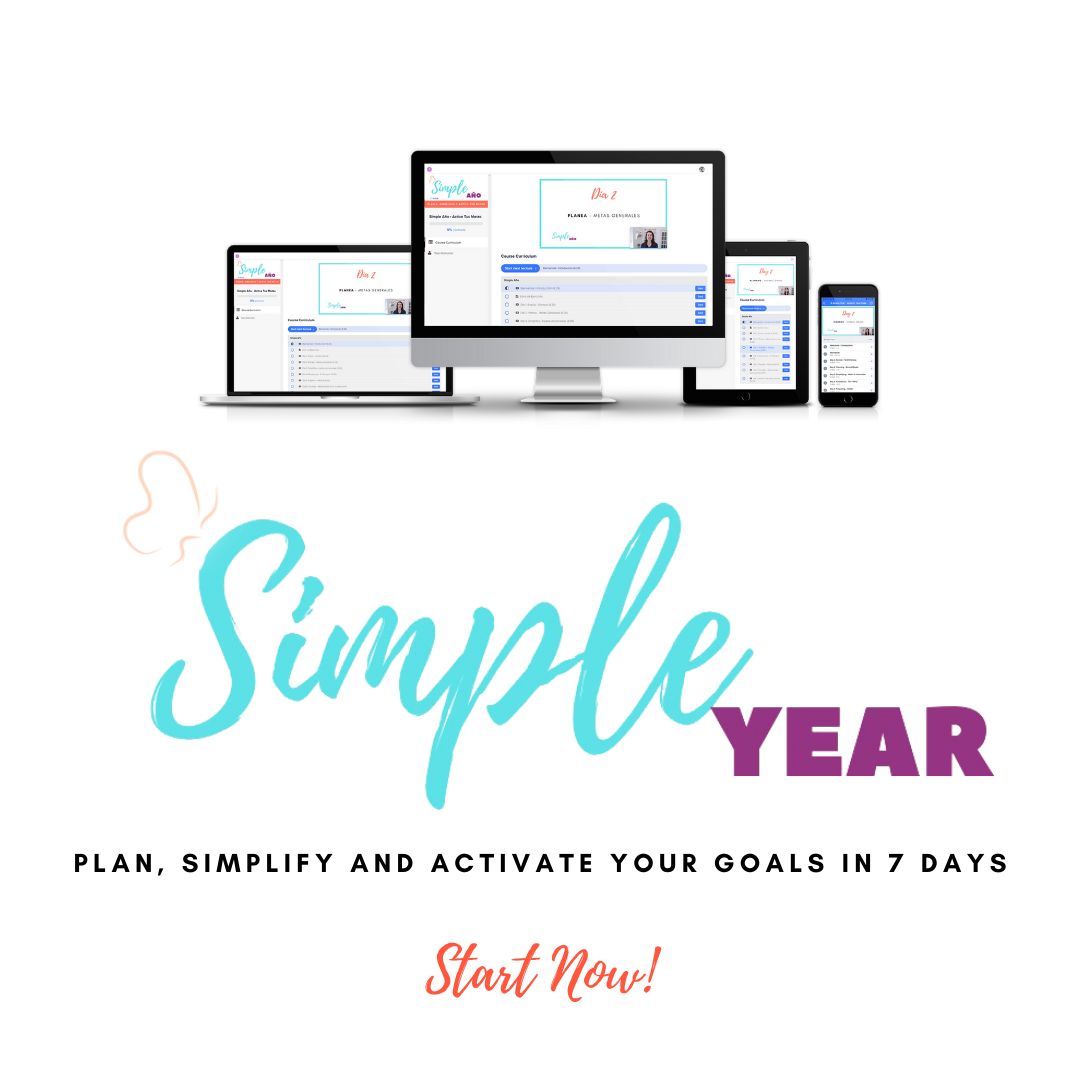 Plan, Simplify and Activate Your Goals
One Day and Step at a Time
"Simple Year" is a virtual course that consists of a series of videos that will help you plan, simplify and activate your year goals during 7 days; one day and step at a time.
In this video series, Diana will show you how you can set goals in each area of ​​your life in a fun and easy way.
It will help you prepare when resistance knocks on your door and will help you establish a good habit system to achieve each goal.
It will provide you with the tools to create a vision board and declaration system to keep you motivated through the process. It will help you simplify and activate one goal at a time.
The course includes a workbook, which you can print out to complete the assignments.
This course will prepare you to get started on your goals immediately and show you how you can take responsibility for your own success.
This course will show you with practical examples, tips and the simplest ways how you can make this year the best year you've ever had!
I have been a Christian for most of my life, but have never experienced the benefits of being one.
During my transformation journey with the Lord, I learned that we are a team with God and that it is necessary for me to do my natural part so the Lord can do His supernatural part in my life.
Day by day and step by step, I was able to understand and identify what are those natural things that I must do to make a way for the Lord to transform every area of ​​my life.
Today, I help hundreds of thousands of women around the world transform their lives with the Word of God step by step by sharing the knowledge, tools and wisdom the Lord has imparted into my life thorough this process. Teaching them to do the natural so that God can do the supernatural in their lives.
-Diana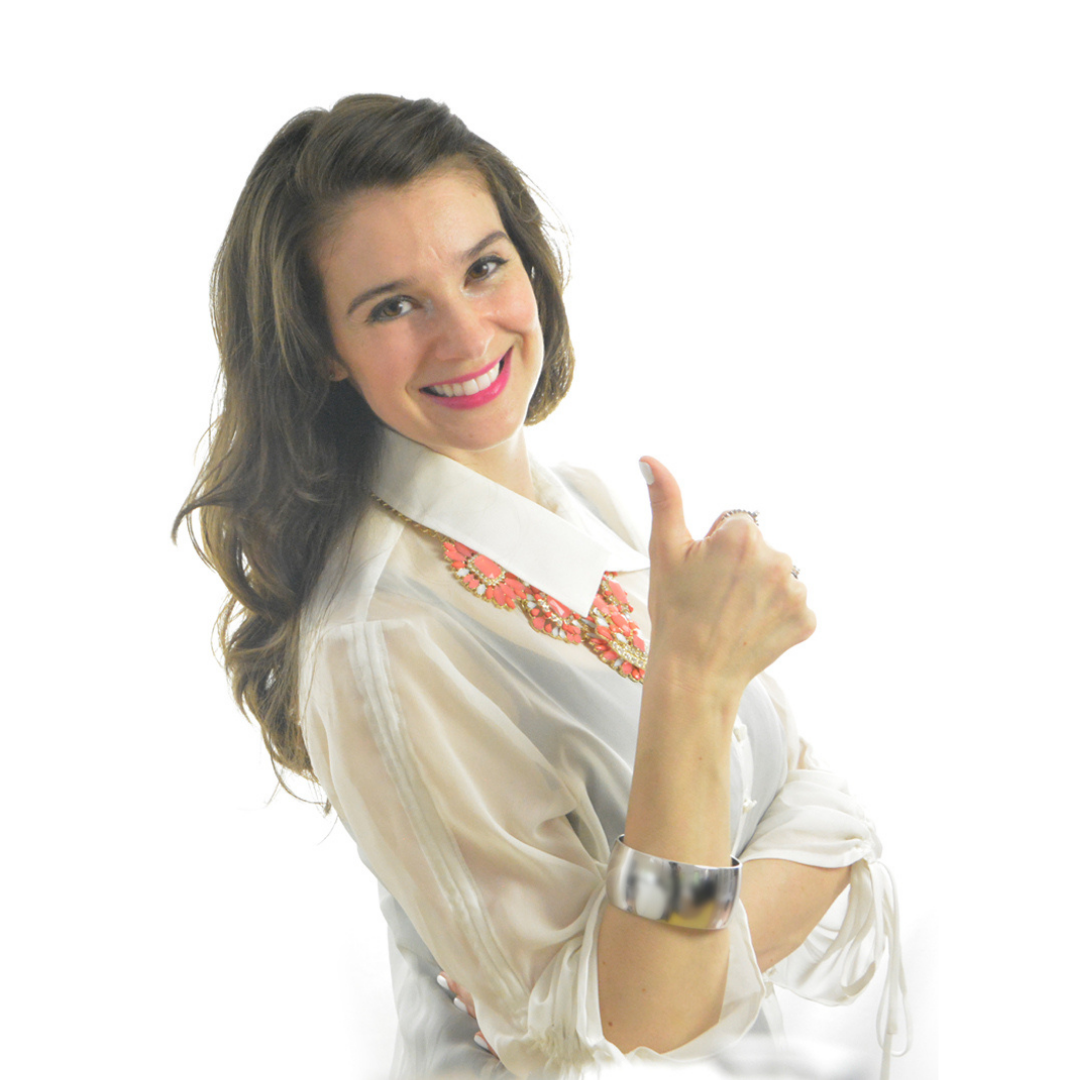 Discover Other Virtual Classes
Visit these other courses! They will help you transform and simplify your life one day and step at a time.